Dr. Rick's Itinerary.
To contact Dr. Rick Kendall to come speak at your church, conference, seminar or business meeting,
contact him at 772-320-9947 or
Jan. 8-March12:
Dr. Rick teaches a Mentor Class on Monday evenings at EBCS college in Lake Worth at 7:00pm. This 10 week series is on Spirit ed Living: The Process of God's Treasure In You.

March1-May 17:
The Destiny Group Mentor School is launched with a 12 week class once a week class (on Thursdays at 7pm EST). The subject will be Your Purpose & Vision As An Ambassador of God's Kingdom. A certificate of completion will be given at the conclusion of the 12 week course (and College Credit is availble to those working towards a degree. Cost is $100. (payments can be arranged). Enrollment has begun. Call 772-979-3409 or click the Destiny logo below to download an application.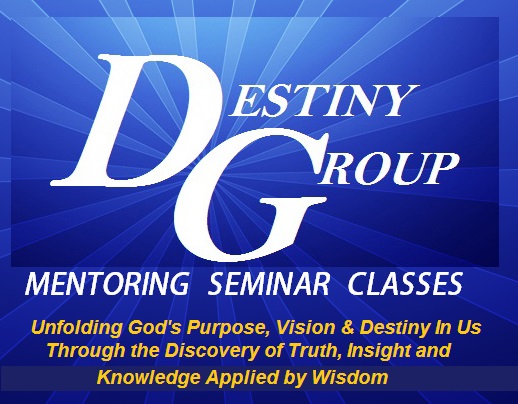 Sundays Dr. Rick & Liz host a Facebook LIVE program called The New Day Show at 4:00 pm EST. Just go to https://www.facebook.com/rick.kendall2
Fridays Dr. Rick hosts a Facebook LIVE program called The Destiny Group Mentor Moment at 8:00 am EST. Just go to https://www.facebook.com/rick.kendall2
Many more speaking dates are being finalized so CHECK BACK HERE OFTEN